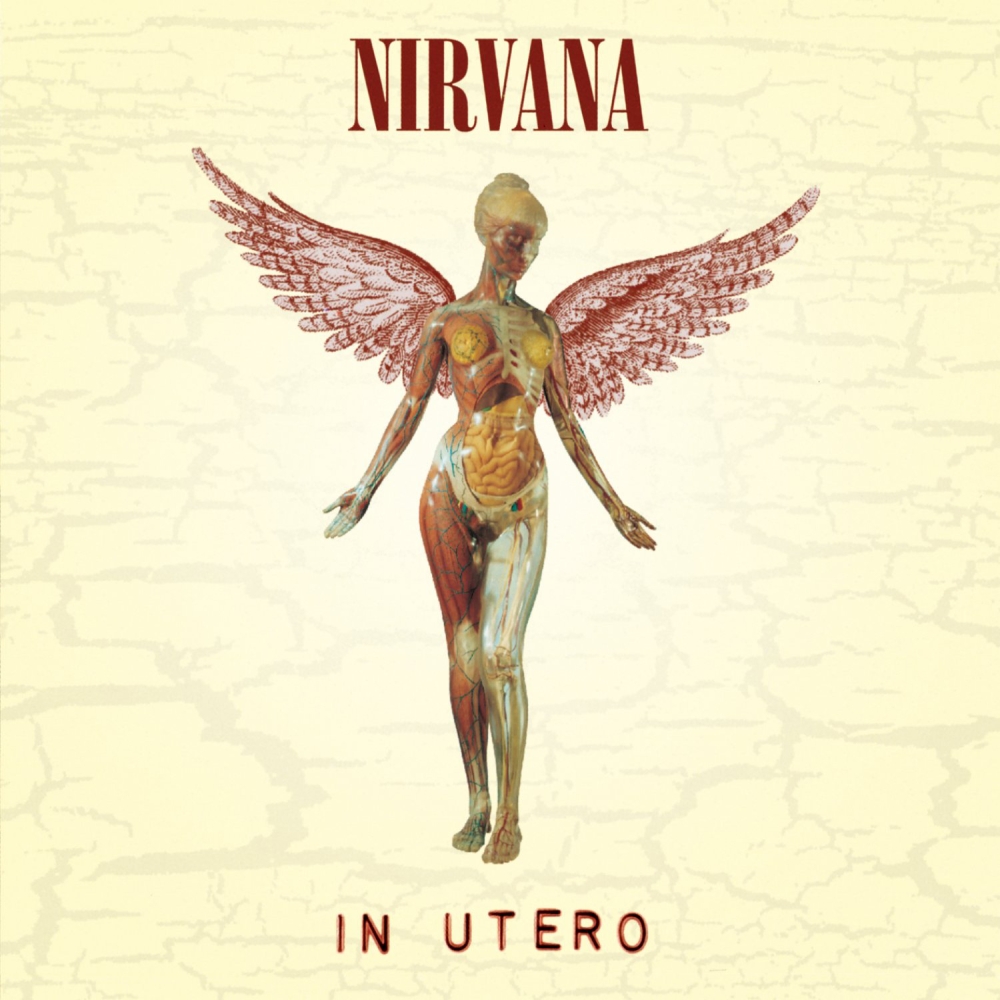 Sometimes I feel that time goes by too fast.... This week I listened to
Nirvana
's song
Heart Shaped Box
from their last studio album,
In Utero
and then I realised that it has been 20 years since it was released. I don't know if we can count on more than one hand, the number of bands that made such an impact on the music scene in the past 20 years. I don't think that
In Utero
is the best album made by
Nirvana
, but it is the most depressing of them. Retrospectively, I can imagine that
Kurt Cobain
sings his own feelings of depression and disappointment in this record.
Rape Me
, for example, which was considered provocative that time wasn't about rape in the physical meaning as many of the listeners thought then. It was about the feeling of
Kurt Cobain
of being over exposed to critics and telecommunications without any chance to escape this everlasting gaze of the camera.
Pennyroyal Tea
is about replacing drugs with other kind of drugs in order to escape reality and
Heart Shaped Box
is about the hate-love relationship with
Courtney Love
, like
All Apologies
. 20 years after,
Dave Grohl
still hitting the road and sometimes we can also see
Krist Novoselic
revive his Bass guitar but
Kurt Cobain
left behind in the 90's, leaving us this unforgettable album. Here are five songs I can't get out of my head
Heart Shaped Box
PennyRoyal Tea
Dumb
Rape Me
All Apologies