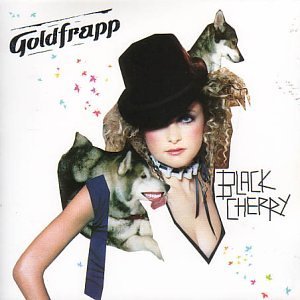 10 years ago, on 23 of April, 2003,
Goldfrapp
released their sophomore album called
Black Cherry
, which incorporated Glam-Rock and Synth-pop with slight dance beats. I remember that I've looked for this album while touring in Barcelona, hearing it in the hired apartment we've got there. I fell in love with the vocals of
Alison Goldfrapp
and the production of
Will Gregory
, so I couldn't believe that they're only two. Listening to this album nowdays is still pleasing and relaxing as it was then in Barcelona. Some songs, especially
Black Cherry
and
Forever
are still exciting and thrilling after all these years. So let's celebrate this album with five tracks, which stayed in my ears.
Black Cherry
Train

Deep Honey

Strict Machine

Forever